Conservation is at the heart of what we do
Environmental Awareness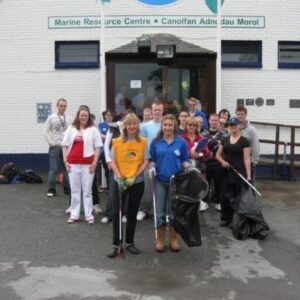 Environmental sustainability and conservation is at the heart of what we do here at Anglesey Sea Zoo – we minimise our impact on the environment by recycling and monitoring our energy use, as well as using and supporting local products and producers.
The water in our tanks is pumped directly from the Menai Strait creating a natural environment in the aquarium, and we strive to source any food, including seafood in our café, as sustainably as possible. Our café uses locally sourced ingredients, and instead of plastic bags which could be harmful to wildlife and the environment, we only use paper bags in our Gift Shop.
Furthermore, we are constantly working on different ways of reducing our waste production as much as we can, especially regarding single-use plastics. For example, we do not have plastic straws in our cafe, instead we sell reusable metal ones as well as reusable coffee mugs!
We are also working with Keep Wales Tidy and recycle our waste as much as we can. Recycling bins are available throughout the site, and we encourage visitors to make use of them.